Title
Saitama Triennale 2020
Period
October 17, 2020 (Sat)-November 15 (Sun) * Closed on Monday
(Work video distribution from October 3, 2020)
Admission fee
Free (Advance reservation required)
Venue
Main Sight
Former Omiya ward office
Annex Sight
Former Omiya Library
Splash Sight
SAITAMA CITY SPACE THEATER
Omiya Library
SAITAMA HALL
THE RAILWAY MUSEUM etc.

Organizer
Saitama Triennale Executive Committee
Development contents
(1) Art project
(2) Citizen project
(3) Cooperation project
Purpose
(1) Creation and dissemination of 'Saitama culture'
(2) Training "human resources" to support the culture of Saitama
(3) Activation of 'Town' utilizing Saitama culture
Theme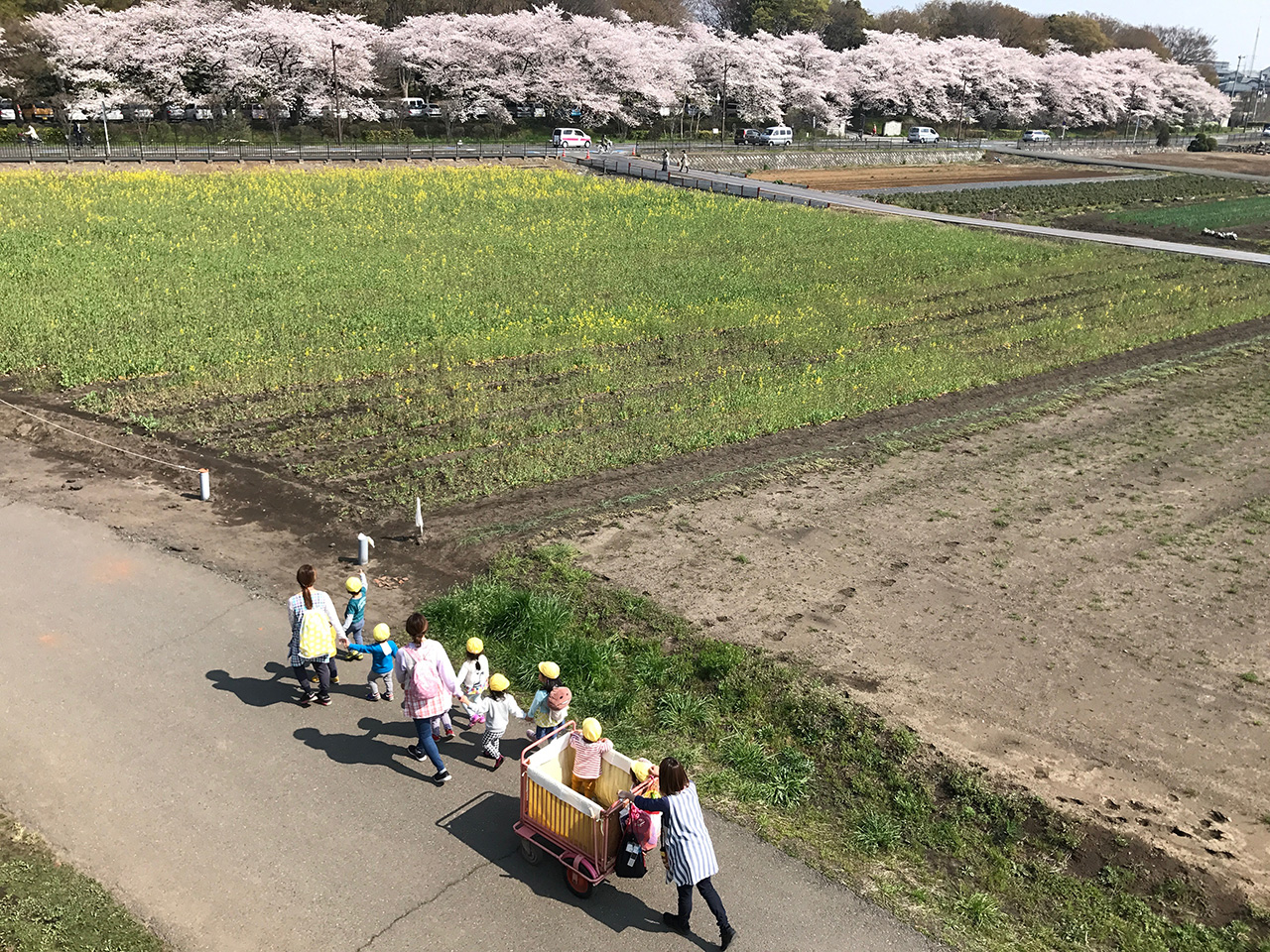 [ flowers ]
The children are walking on the path in the rice fields. As the canola flower petals start to fall, cherry blossoms reach full bloom. I wonder if the children are heading for hanami (flower viewing)?
People have always loved and had emotions of saudade for beautiful, seasonal blooming flowers on this land.
Since long ago, flowers are presented in various art forms capturing the hearts of people and, at times, life itself can be seen in flower beds and gardens reflecting the hopes in people.
Flowers have the ability to speak from the heart in all occasions - new birth, twists and turn in life, and death.
Flowers may look ordinary at a glance yet their warmness accommodates all kinds of art expression in different ways and circumstances.
Sow seeds, sprouts germinate.
Plant seedlings, flowers bloom.
Flower petals fall, seeds remain.
The life cycle of a flowering plant brings us new life.
Flowers are not only patterns but themes.
Flowers are not objects nor equipment with a life span.
If you shift your focus on the relationship between yourself and the existence of flowers, a scenery of flowers will appear on your own consciousness.
Weather if it is the small flowers you see on the roadsides, the bouquet you would give to somebody, or the cherry blossoms the children are heading, they are the flower sceneries in the lives of people.
Flowers travel across the sea by wind and birds.
Through butterflies and bees, flowers bloom at new homeland over the fields and mountains creating a new scenic view.
Flower scenic views are borne with the help of all pollinators.
Artists from within the country and overseas travel across rivers, over mountains, and across the seas to come to the city of Saitama for the Saitama Triennale.
They are the wind, birds, butterflies, and bees – pollinators who create the flower scenic views.
Saitama City shall become a new scenery as artists unfold the various expressions of flowers.
Director TOYAMA Shoji (Film director)
LOGO CONCEPT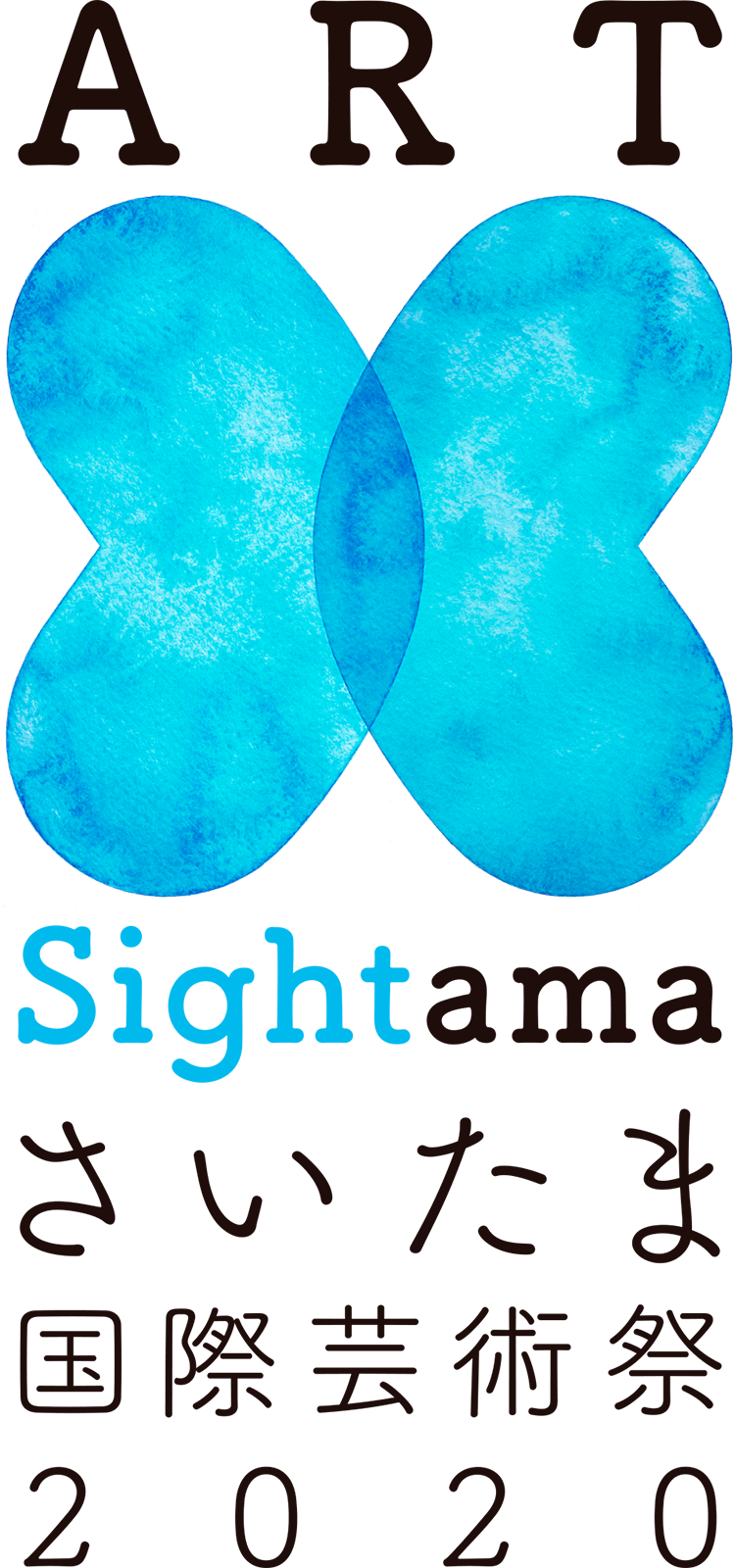 Cherry blossoms reach peak blossom in April in Saitama City.
Other flowers are also found throughout the city where urban and nature blend together. Flowers, also the theme of Saitama Triennale.
Various flowers (artworks and sceneries) will be born in 2020.
The logo of the art festival is an image depicting butterflies savoring each flower, and art and lifestyle in Saitama become an ART SITE itself, hence the slogan ART SIGHTAMA.
The butterfly is placed in the center of the scenery of urban and nature, art and lifestyle, and artists and local resident connecting ART and SIGHTAMA when multiplied together.
This butterfly logo colors the Saitama Triennale like the sparkling cyan prefectural butterfly, the green hairstreak, flying around from flower to flower.
This spring, I hope you will take a stroll and find many flowers at the art festival.
Executive Committee ・ Operating organization
Executive Committee Chairman
SHIMIZU Hayato(Mayor of Saitama)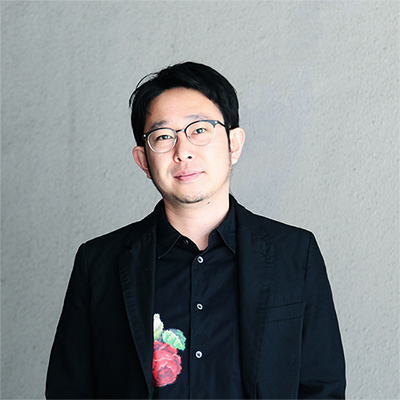 Director
TOYAMA Shoji (Film director)
TOYAMA Shoji (b. 1984, Kumamoto Prefecture) is a film director and producer. He received his MA in Global Information and Telecommunication Studies from Waseda University in Tokyo. In 2012, he directed his first narrative film "Our Night is Not Long." The film was shown and well received in the Japanese Eye Competition division at the Tokyo International Film Festival 2012, one of the most large-scale film festivals in Asia. Toyama continues to receive high international acclaim, winning The Best Asian Film Award for his most recent film "Winter's Butterfly" at the Teheran International Short Film Festival in 2016. He served as Director General of the art project "Akasaki Wednesday Post Office." Set in the former Akasaki Elementary School in Tsunagi- machi in Kumamoto prefecture, the project gained much attention throughout Japan and received the Good Design Award 2014.
What Saitama Triennale 2020 Aims For-
As our aim always lies in places far away, let's first start by turning our imagination towards distant landscapes.
Art Sightama-To transform Saitama into an "Art Sight" where art and lifestyle comes together as one-
The term "Art Sight," rather than "Site" which designates a place, features "Sight" in reference to the landscape that spreads out before our eyes.
Saitama City, with a population of over 1.3 million, is one of Japan's leading living cities.
Everyday, various activities are awakened, and then return to sleep.
The landscape that emerges through the cycle of daily life is what serves to shape living city "Saitama."
Art Sightama is also the very landscape that emerges through the power of art and the accumulation of daily life, and is an opportunity to discover perspectives on Saitama that deviate from existing views and stereotypes.
We invite people to first of all look at Saitama in good faith, and have a willing ear to listen.
I myself found my perspective on Saitama to change since I was appointed as director.
It all began with an encounter with a certain landscape. The river that flows in the foreground is the Shiba River that runs through Saitama City. Seen in the distance, are the buildings of Saitama Shintoshin.
This place had once used to be the sea.
It is a landscape where both nature and the city coexist, while evoking its appearance of ancient times.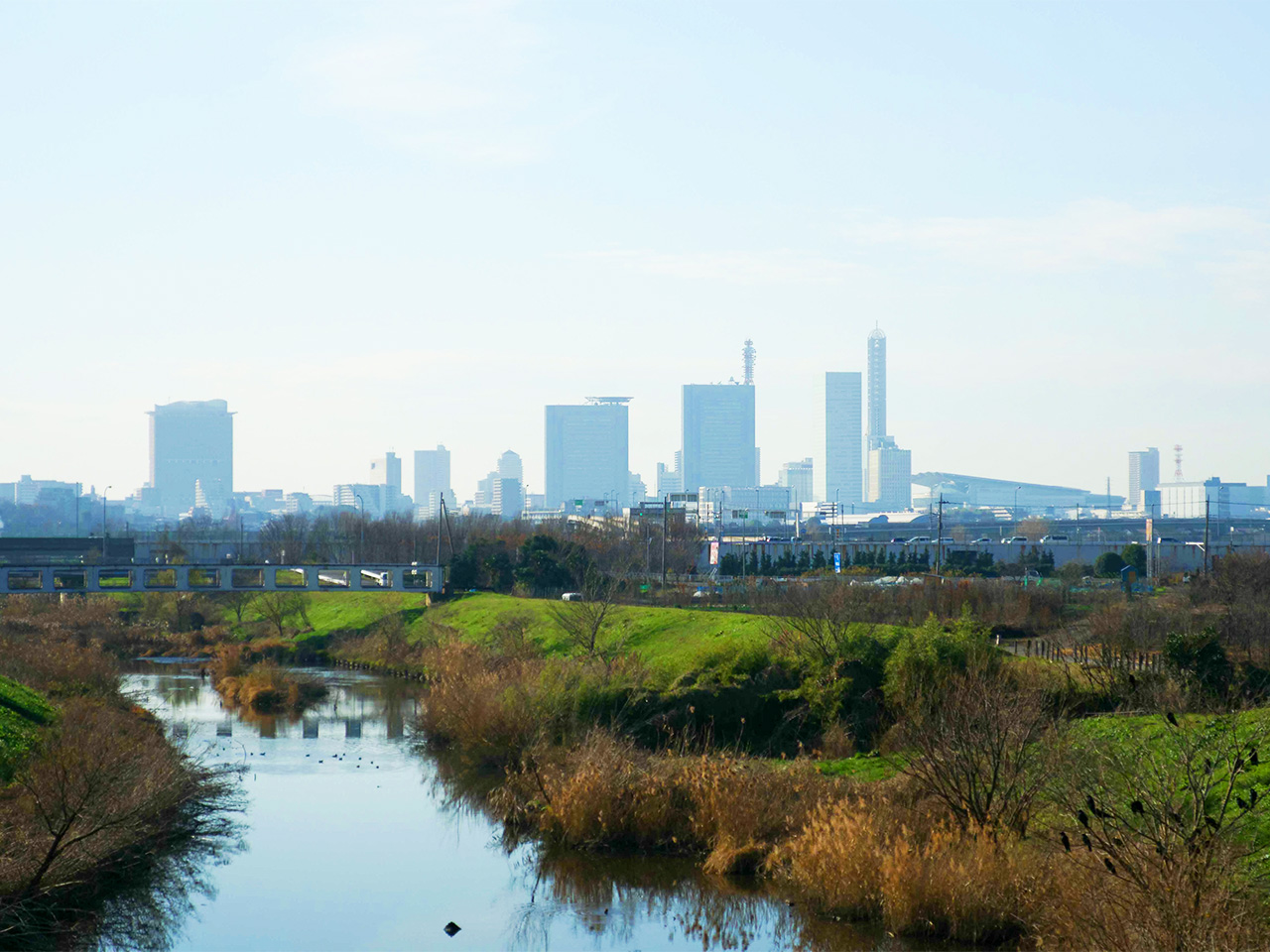 It could be described as a proof of the daily life that has been created and nurtured here over many years.
Over the course of my frequent visits to this place, I came up with a question rather than an answer.
That question is: "What does the living city 'Saitama' bring to art?"
People living in a certain region, to no small extent, enjoy something or another that its land has to offer.
The same is true for artists visiting Saitama City, and I myself am one of them.
Art Sightama emerges as works and projects are developed through the living city of "Saitama."
As international exhibitions and art festivals such as Biennales and Triennales are launched throughout the country, I believe that the significance of Saitama Triennale is not to raise the question, "What does art bring to the region?" but rather the opposite, instead bringing our focus to thinking about "What does the region bring to art?" Confronting this question at the same time leads to fostering the civic pride of the living city "Saitama" itself, and this very pride is that which can serve as the starting point for the second installment of the art festival and its further continuation.
To present an art festival where people can enjoy the fruits of the land, and return those feelings to everyday life.
The moment when the city where you live is no longer a "simple living sphere."
We are now, in this very moment, engaging in attempts to create a landscape together with curators, coordinators and artists.
While forming relationships with citizens by inviting the participation of diverse human resources and ideas, we hope to create experiences that are born through imagination and feelings that are not limited to the context for a mere transient event.
What we aim for is always far away.
At the same time, it is a landscape and a sense of hope that comes to be visible in the future.
Saitama Triennale 2020-since 2020
The spread of the new coronavirus disease has completely changed the lifestyles of the people who live there. Engulfing the whole world, this art festival has squarely faced the present situation.
Since it has become difficult to realize a concept that emphasizes the involvement of many people and primarily the citizens of Saitama, we made the decision to establish two different formats, "online" and "on-site," in order to exploit successive trials carried out thus far and create a new form of art festival and viewing opportunities.
New perspectives on things familiar; a priceless existence that sustains our lives; a means of survival-the power of art is surely engraved in our memory. Experiencing art leads to a sense of joy, and this real feeling continues to feed back into people's lives. In order to share this sight with everyone, we will launch a sustainable art festival that continues into the future.
The future is there for us to discover. And things can be discovered from the future. To do that, continuation is vital. A sustainable art festival is also a challenge to change in the long-term. I believe that the theme of this art festival, "flower," will serve as a guide toward the future precisely because of the difficult situation we face.
Regrettably, we took the decision to cancel projects by Allan KAPROW, FAIFAI, Mark TEH, TAKEDA Riki, and SUGAWARA Naoki/OiBokkeShi that had originally been planned for the festival after considering safety measures to avoid the Three Cs.
Last but not least, I would like to express my deep gratitude to all the participating artists and all those who have worked hard to realize this festival.
Supervisor
SERIZAWA Takashi (Executive director of P3 art and environment)
Visual director & Curator
TANAKA Iichiro

TANAKA Iichiro is a creative director and contemporary artist. Since 2000 he has been involved in the branding and creative output of various companies while presenting works under the theme of "no message." He has received numerous awards including the Nikkei Advertising Award, Dentsu Advertising Award, Grand Prix of the Japan Package Design Awards, and the Roppongi Crossing Audience Award. His publications include Super Furoku Book (Kokuyo, 2007) and Makeshift Art (Bijutsu Shuppan-sha, 2010). He currently stars in the NHK Educational TV series "Shakiin!"
Curator
AMENOMORI Nov

AMENOMORI Nov is a freelance curator based in Osaka. In 2003 she launched the "Breaker Project" as part of a series of cultural projects organized by Osaka City, and in addition to being involved in community-based art projects focusing in the Nishinari area, has worked on the curation and management of programs such as "BEPPU PROJECT 2010" and "Sapporo International Arts Festival 2017." She continues to explore the role of art in contemporary society while seeking new realms of expression through artistic practices that realistically engage with society.
OTAKA Takeshi

After graduating from university, OTAKA Takeshi joined a foreign consulting firm where he worked as a strategy consultant involved in business strategy planning and the launching of new business. Thereafter he enrolled in the Graduate School of Fine Arts at Tokyo University of the Arts. Feeling the need to build a better relationship between creation and funding, he launched the crowd funding platform "MotionGallery" in 2011, which was awarded the 2015 Good Design Best 100. In 2017 he launched the micro-theater platform "popcorn."
KIKUCHI Hiroko (inVisible)

KIKUCHI Hiroko (b. Tokyo) received her BA in Sculpture from the College of Fine Arts, Boston University, and holds an MFA from Tufts University. Having resided in the US for 20 years, she returned to Japan in 2011 following the Great East Japan Earthquake, after which she co-founded and serves as artist and creative director of the NPO inVisible. She provides engagement based strategic direction and leading educational programs for arts and cultural institutions, and is involved in community-building, and design thinking for social change.
TAKEDA Tomoya

TAKEDA Tomoya (b. Kanagawa Prefecture) is a performing arts producer. Since 2008, he has been involved in the launch of the International Performing Arts Festival "Festival / Tokyo" as an organizing member of staff, later serving as production supervisor from 2011-2013. From 2014 he has been in charge of coordinator and planning for the public theater, ROHM Theater Kyoto. He has worked on the production of programs and projects including "KYOTO EXPERIMENT: Kyoto International Performing Arts Festival" (2014-), "Carry-in-Project Kyoto Okazaki," and "CIRCULATION KYOTO" (2018). Since 2018 he has worked freelance, and engages in various activities that aim to connect performing arts and society.
HAMATANI Tatsuhiko

HAMATANI Tatsuhiko (b. 1975, Ishikawa Prefecture) is an art director. He received his BA in Intermedia Art from Tokyo University of the Arts. He is involved in developing both artwork and corporate identity for various clients, as well as branding work for start-up companies. He is the producer of the gravure idol unit "GraCheers" that works to support and cheer for sports.
HAYASHI Akio (inVisible)

Graduated from Ritsumeikan Asia Pacific University, HAYASHI Akio is a co-founder and runs the NPO inVisible that develops art and creative placemaking based projects mainly in Japan with KIKUCHI Hiroko since 2015. He had worked for the NPO BEPPU PROJECT including "Beppu Contemporary Art Festival 'Mixed Bathing World 2012'" as a Secretary-General, revitalizing the local community through arts and tourism whilst using public spaces and commercial venues. He lectures at Joshibi University of Art and Design.
MIURA Tadashi

MIURA Tadashi is Chairman and Secretary General of NPO Toshizukuri NPO Saitama, and Director of the private office Community Life Design. He is involved in the NPO's community development projects that serve as a mediator between local citizens and the government, hosting workshops that promote citizen participation, organizing and running symposiums, and playing an active role in connecting and forming networks between various civic groups individuals. He was the Project Director of Saitama Triennale 2016.
Curator selected through open call
TOTSUKA Manami

TOTSUKA Manami (b.1992, Chiba Prefecture) is a curator. She graduated from the Department of Arts Policy and Management, College of Art and Design, Musashino Art University. She has been involved in numerous arts and culture projects rooted in the local community; working as an organizing member of staff for "Art Access Adachi: Downtown Senju Connecting through Sound Art," a community-participation art project based in Tokyo's Kita-Senju area, as well as serving as an office staff for the one-night art event "Roppongi Art Night." As her lifework she continues to explore and engage with the question of "what makes a person who they are."
Citizen project Curator
MATSUNAGA Ko

art coordinator
1957 Born in Saitama prf., Japan / 1981 Graduated from Musashino Art University, Tokyo, Japan / 1981-2002 Curatorial staff, the Museum of Modern Art, Saitama, Japan / 2002-2003 Curator, Aomori Contemporary Art Centre, Japan / 2004-2006 Lecturer, Yokohama College of art and design, Japan / 2006-2007 Artistic director, Jing Art Gallery, Shanghai, China / 2009-Trustee, NPO Contemporary Art Japan / 2012- Lecturer, Musashino Art University, Japan
Citizen project Coordinator
ASAMI Shunya

Artist/Photographer/Workshop designer.
Born in Tokyo in 1982. Currently living in Saitama Prefecture.
The concept of my works is "Time and Memory" and also "The relationship between absence and emerging.
"Photogram is the way for me to represent them.(Photogram is the way to taking photos without camera.)
I am an artist working on a variety of projects, workshops and educational activities.mainly at museums and cultural facilities throughout Japan.
I coordinated the SMF artist team at Saitama Triennale 2016.
Sponsor