Release date:Mar. 7, 2019
The Railway Museum x Saitama Triennale 2020 -Holding an Artist on Site at the Railway Museum-
NEWS:Splash Sight
Connect the artist's creativity and the site that seeks new value and stimulation, and infuse the creativity of cultural art in the daily work of the town, and broaden the base of the cultural art activities in the city aimed Artist-on-Site business. Starting with "Saitama Triennale 2016", this project, which has been held every year, will be held at the Railway Museum as the first collaborative project of the Saitama Triennale 2020.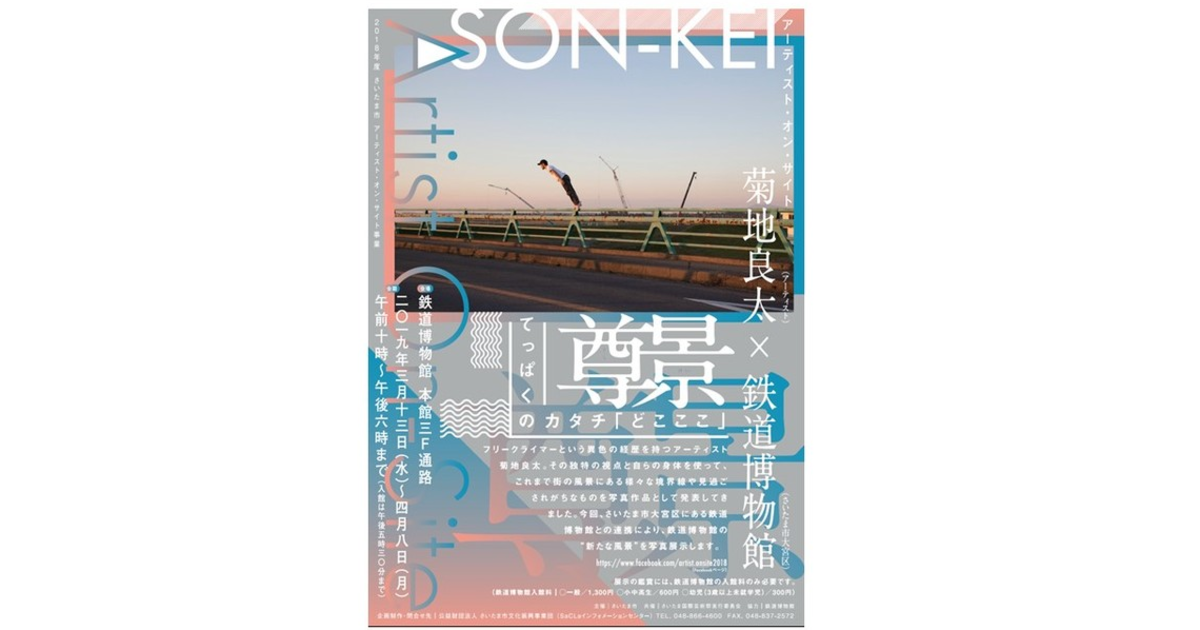 Title
Artist On Site Ryota Kikuchi (Artist) × Railway Museum (Omiya Ward, Saitama City)
Implementation outline
Ryota Kikuchi, an artist with a unique background as a free climber. Using his unique perspective and his own body, he has presented various photographic boundaries and often overlooked things in the city landscape as photographic works. This time, in collaboration with the Railway Museum, we will exhibit photographs of the "new landscape" of the Railway Museum. We will also hold workshops by artists during the exhibition.
Participant artists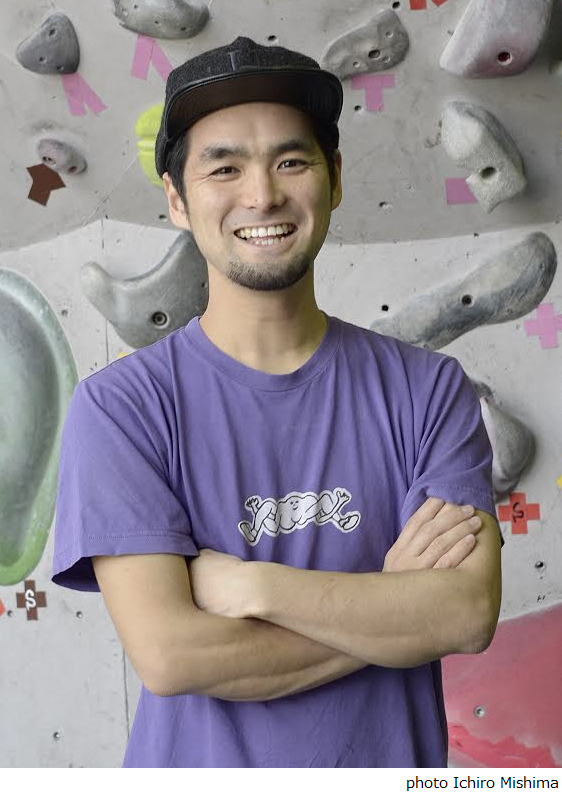 Ryota Kikuchi
Born in 1981. Graduated from Tokyo Art University, Faculty of Fine Arts, Graduated from Advanced Art Expression Department, and Graduated from Tokyo Art University, Graduated from Graduate School of Art, Advanced Art Department. A work that transforms a unique viewpoint as a free climber into art expression and visualizes various areas and boundaries inherent in cities and landscapes. Major exhibitions: "Soto's Play Exhibition-From Picnic to Skateboarding" (Ichiharako Museum of Art, Chiba, 2018), "ROPPONGI AT NIGHT" (Roppongi Art Night, hiromiyoshii roppongi, Tokyo, 2018), "Kaijima Artist Village Artist In "Residence 2017" (Kashiwajima, Mitoyo-shi, Kagawa Prefecture, 2017), "Teikei" (kana kawanishi gallery, Tokyo, 2016), etc.
Outline
SON-KEI Teppaku No Katachi "Where here"-
Artists come from the curated members of the Railway Museum, staff and staff who know that "a sight that is hard to notice usually, places I know only, interesting places" and "places of attention and attractions".
Session period / From 2018 March 13 (Wed) to April 8 (Mon), 10:00 to 18:00 (until 17:30)
Hall / Railway Museum Main Building 3rd Floor Passage
Appreciation fee / Free * Admission fee for the Railway Museum is required.
Closed day / Open all day
"Let's look for the shape of the TEPPAKU"
A workshop in which artists and Ryota Kikuchi take photographs of "Tepaku Memorial Photos" during the exhibition period.
Date / time /
2018 March 16 (Sat) ①11:00-12:00 ②14:00-15:00
2018 March 27 (Wed) ③11:00-12:00 ④14:00-15:00
Place / Railway Museum 3F Science Station Workshop Space
Participation target / more than primary schoolchild
Fixed number / 16 people each time
Participation fee / free
※ Admission fee of the Railway Museum is required
[Reference] General 1300 yen, elementary and junior high school students 600 yen, infant 300 yen
This event has ended.
What is the Saitama International Art Festival 2020 Cooperation Project?
We cooperate with business to plan and carry out to activate cultural property business carried out in various cultural facilities located in the city and mall around holding area, executive committee members, supporting company etc. It is business to plan activation of town with dispatch of Saitama culture by thing.