Release date:Aug. 9, 2019
It's open on August 10! A syllabus of Saitama art center project has been completed!
NEWS:Annex Sight
A syllabus of the preceding project put into effect from August 10 "Saitama art center project (SACP)" has been completed!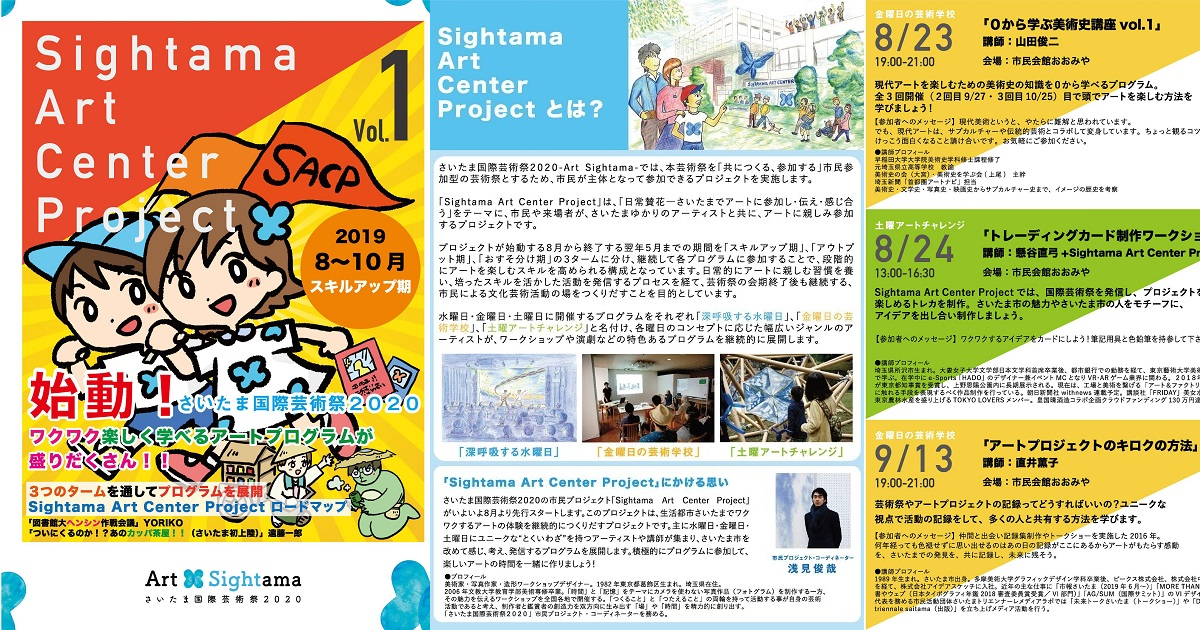 It's expected also to establish a syllabus in public facilities in the other city distributed by an open memorial party on August 10.
The contents of the program which will be put into effect now and a project of an art center are a plain book with an illustration, so please take in your hands by all means.
Sightama Art Center Project syllabus vol.1
About an open memorial party.
The date and time Saturday, August 10 13:00-16:30 (opening 12:30).
A place A civic hall, it's a lot, and, underground floor (50 quotas, participation no charge and reservation unnecessary in the order of arrival).
The outline Open ceremony and art festival introduction by Tooyama director.
     Project introduction of "Sightama Art Center Project"
     Trading card production workshop by Mr. Kaketani Tadashi bow

I cut the tape, so please participate by all means!