Release date:Nov. 1, 2019
One night special event, all artists announced! Saitama Triennale 2020-Art Sightama- will hold "100 days ago event". ~Participation of up-and-coming artists such as pleasant (FAIFAI) has been decided! Pre-sale ticket sales are starting!~
NEWS:Information
In commemoration of the opening of Saitama Triennale 2020 starting on March 14, 2020, 100-day-ago event will be held that will allow you to experience the art festival in advance through a limited one-night program including stage performances by participating artists.
There will also be a press conference on which all artists will be announced on the same day.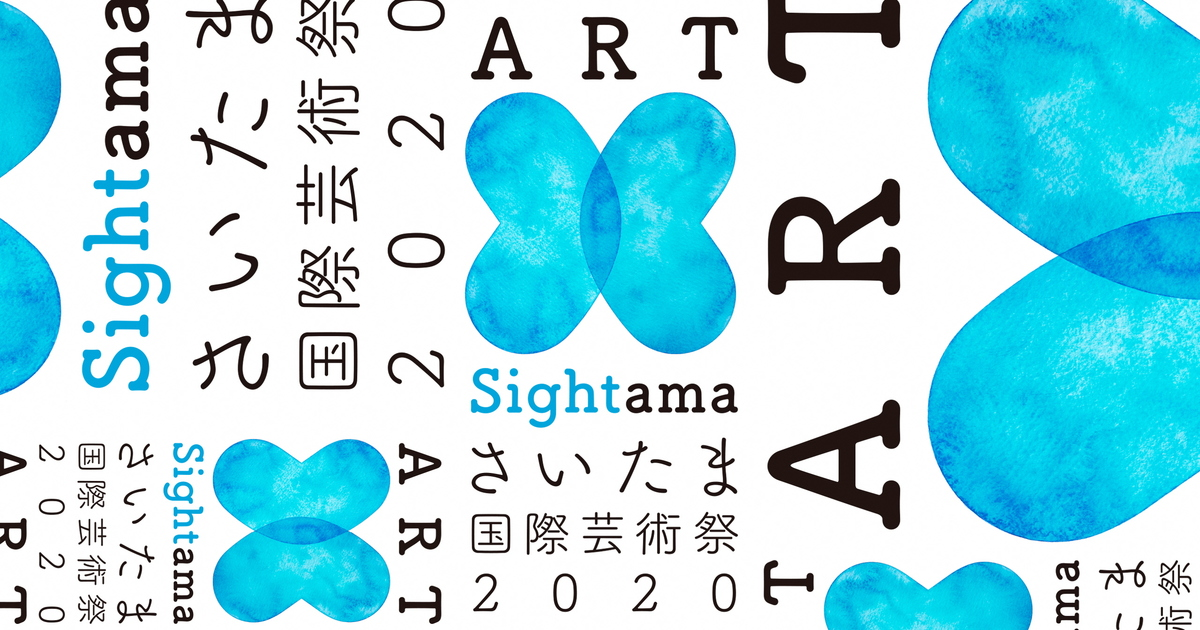 Date, venue, etc.
Date and time: December 10 (Tuesday) 16:00-20:00
Venue: Former Omiya Ward Office Entrance (3-1 Omoncho, Omiya-ku, Saitama City) 5-minute walk from Omiya Station East Exit
Others: Free entry, no application required, free entry / exit
* The nearest Hikawa approach is the "Tokamachi" which is a special feature of the Omiya shrine. Along with events and press conferences, you can enjoy the city of Omiya.
Press conference
Date and time: December 10 (Tuesday), 1980 to 15:00
Venue: Sonic City 4th floor, International Conference Room (1-7-5 Sakuragicho, Omiya-ku, Saitama City)
Contents: All artists announced by director etc.
Others: Details will be provided separately for media representatives.
Content (excerpt)
・ Stage performance by participating artists (FAIFAI, Yuji Ueno, DamaDamTal)
・ Light up of the former Omiya Ward Office
・ Sale of advance tickets for Saitama International Art Festival 2020

* Advance ticket sales will begin on December 10th.
Those who purchase advance tickets at the venue on the day have the benefits of original limited goods! (End as soon as it is gone)
Advance sale 1,000 yen (tax included) On the day 1,200 yen (tax included)
Free admission for high school students and younger (free for persons with disabilities and assistants (up to 1 person)) There are some venues and programs that have different fee structures.
FAIFAI has joined the participating artists of Saitama Triennale 2020.
FAIFAI
Theatrical company active mainly in Tokyo. While accessing the forefront of the ever-changing media and art, "Drama" is updated, and a wide range of support is gained through messages that combine sociality with pop and soft humor. Since 2009, he has expanded his activities to Asia and the EU. In September 2010, his first work, "My name is I LOVE YOU", was the first Asian award at the Zurich Theater Spectacle in Switzerland, "ZKB Patronage Prize 2010 ". It is also attracting international attention.
Teaser (with some information) flyer completed
A teaser flyer that conveys the image of Saitama International Art Festival 2020 was completed using a photograph taken in Saitama City by the participating artist Terri Weifenbach. It is scheduled to be placed in public facilities and commercial facilities outside the city.