Release date:Sep. 18, 2020
The program of Saitama Art Center Project in September
NEWS:Annex Sight
The theme of Saitama Art Center Project is "Hymn to Everyday Life: Participate, Communicate, and Feel Art in Saitama" and it is a project to create habits for citizens and visitors to participate in art with artists related to Saitama according to their own lifestyle.
Each program will be streamed live online in September, so please watch it!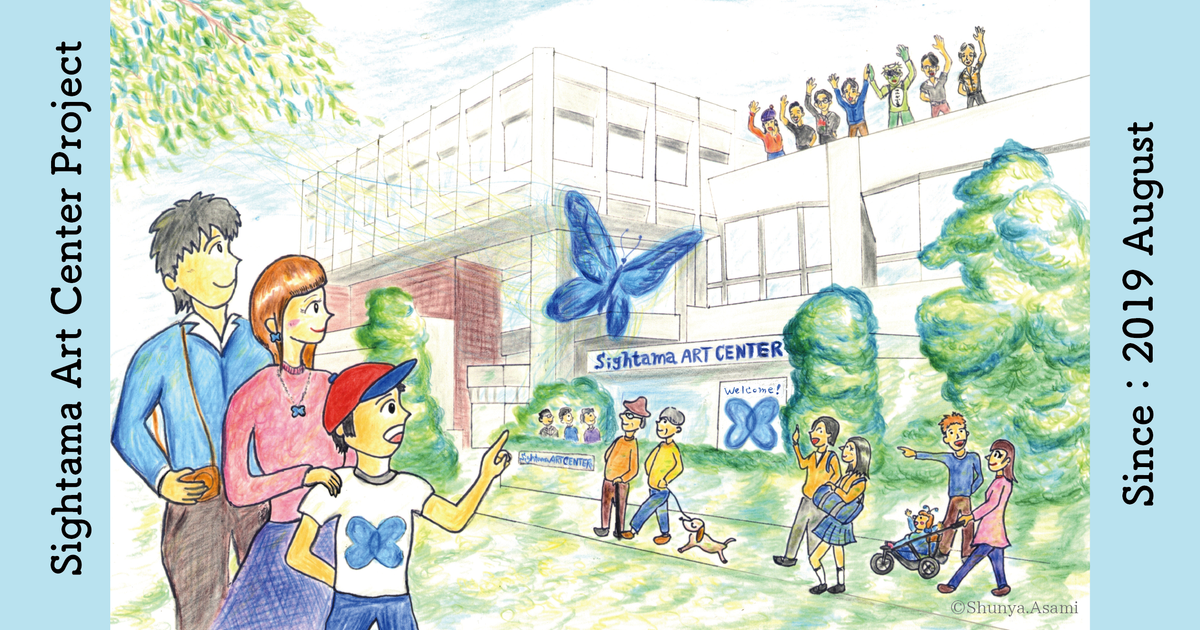 The September program will be live streamed on YouTube LIVE. You can watch it from the link below.
- Friday School of the Arts -
Considering Art Placemaking in the Age of With Corona 1: International Art Festival in the Face of the Corona Disaster
[Date] Friday, September 25, 19:30-21:00
[Speaker] Shoji Toyama (Director of Saitama International Art Festival 2020)
[Contents]
I will share my thoughts and feelings as the director of the Saitama Triennale 2020 in the face of the Corona ravages. In addition to the switch to a "new way of life", what kind of art festival should be able to continue to provide opportunities for citizens to enjoy culture and art and venues for artists to express themselves even in the midst of the drastic changes in their lives caused by the coronation disaster? Let's exchange ideas!
- Saturday Art Challenge -
Art Festival Navigator Training Course
[Date] Saturday, September 26, 16:30-18:30
[Lecturer] Joko Ishigami (Sculptor, Associate Professor at Saitama University) + SACP invited artist
[Contents]
This is a training course for staff who will navigate the works of the Saitama Triennale 2020, which will be released this fall.
We will share the points to convey the work to visitors in a fun and easy-to-understand manner.
Basically, please take all 3 courses (9/26, 10/3, 10/10) (1 time participation is also possible).
After attending, you will be able to navigate to the visitors at the scene of the art festival as a work navigator.
This course is recommended for those who like to interact with people through art, and those who want to enjoy their works through their relationships with artists.
- Take a deep breath Wednesday -
A New Normal.
Miyuki Kobayashi's talk event and video work are now on view
[Date and Time] Wednesday, September 30, 19:00 - 21:00
[Performer] Miki Kobayashi (singer-songwriter and composer)
[Contents]
A New Normal" was created on March 15, 2020 to help people who are feeling corona fatigue to feel at peace. A New Normal" was created in order to help those who are feeling corona fatigue.