Release date:Sep. 23, 2020
Saitama Triennale 2020 will be exhibited!
NEWS:Information
Since 2020 - Aiming for a new "Saitama-style" art festival starting in 2020
The Saitama Triennale 2020, which was scheduled to open this spring, was not able to open on the originally planned scale, but we are pleased to announce two viewing styles (online and on-site) for the With Corona era.
Although some of the works could not be shown due to the corona disaster, we invite you to experience the works developed by each artist under the theme of "flower" set by director Shoji Toyama.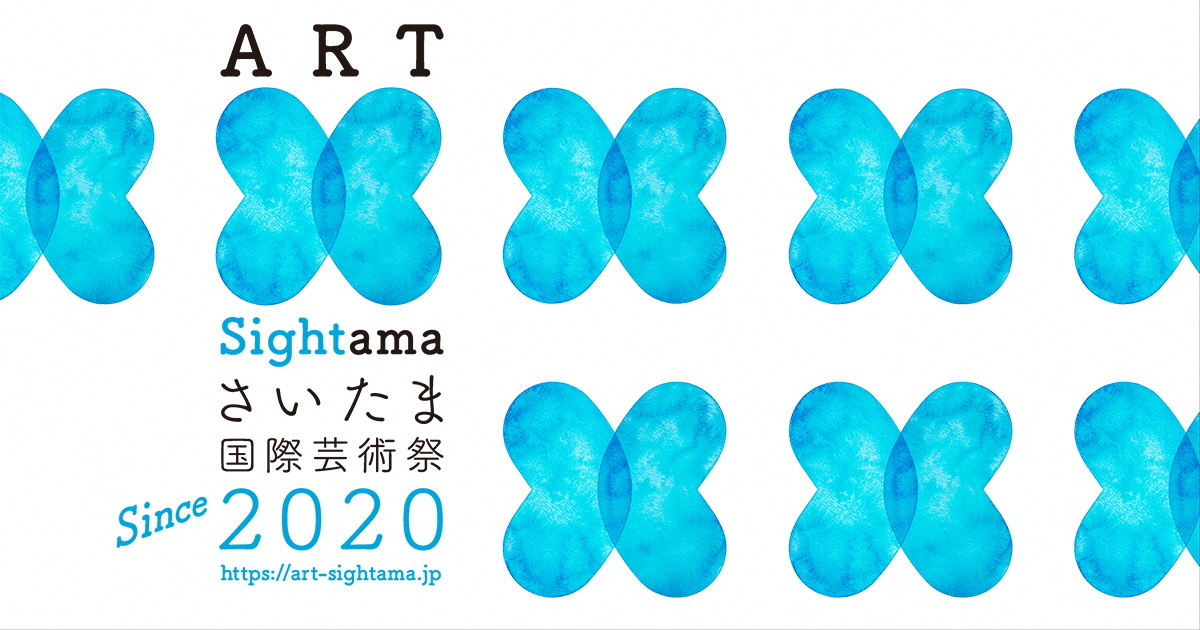 Enjoy at home - Online -
Prior to exhibition of the work at the venue, we will deliver a video that conveys the appearance of the actual work on display and the essence of the work.
You can experience the Saitama Triennale2020 at any time, whether at home, on the way to work, or from overseas, without having to visit the venue.
Period: October 3rd (Sat) - November 15th (Sun), 2020 [44 days]
The release on the special site has ended. You can continue to watch it on the official YouTube channel.
Enjoy at the venue -Onsite-
You can enjoy the works of the former Omiya Ward Office and the former Omiya Library free of charge during the period. You can also enjoy the works at various places in the city such as the Railway Museum and Space Theater.
The work will be released on a specified date and time in advance, and will be implemented after taking measures based on the "Guidelines for Prevention of Spread of Coronavirus Infection in Museums".
Period: October 17th (Sat) -November 15th (Sun), 2020 [30 days] Closed on Mondays
Hours: 12: 00-18: 00 (last admission 17:00)
Venue: Main site (former Omiya Ward Office), Annex site (former Omiya Library), Splash site (Railway Museum, Omiya Library, Saitama Kaikan, Space Theater and other parts of the city)
Admission: Free (Complete reservation system: Specify date and time) * Reservations will be accepted from Saturday, October 3rd.
* Admission fee is required to view the works exhibited at the Railway Museum. When you come to the museum, please be sure to purchase a designated date and time admission ticket (limited number of tickets) at a convenience store designated in advance.
* Please check each official website for details such as opening hours, closed days, admission fees, and exhibition period of the splash site.
About reservation
Main site, Annex site and other events require reservations on a specified date and time.
SACP-Sightama Art Center Project is back on track!
The Saitama Art Center Project will be held from September 25th (Friday) to create a "habit of participating in art" that suits the lifestyles of citizens and visitors to Saitama. Mainly on Wednesdays, Fridays, and Saturdays, artists related to Saitama and instructors with unique activities will gather to develop a variety of participatory programs.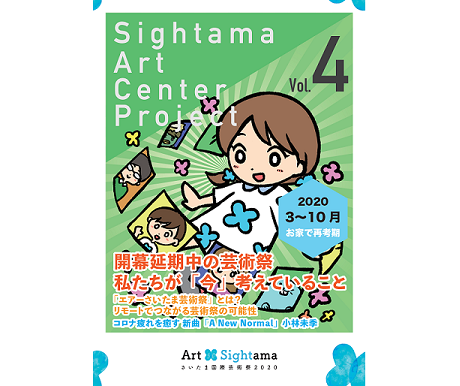 About measures against new coronavirus infection
When exhibiting works at the venue, based on the "Guidelines for Preventing the Spread of Coronavirus Infection in Museums" etc. so that everyone can visit with peace of mind, temperature measurement at the time of visit, wearing masks, securing social distance when viewing works, etc. In addition to requesting, we will implement various measures such as disinfection of the venue, cleaning, ventilation and risk assessment for each work.