Release date:Sep. 30, 2020
The future look that my father was looking at-a photo and painting exhibition that is close to Urawa-will be held [Open call for participants program]
NEWS:Information
At the photo studio "Studio 45" in Urawa Ward, Saitama City, the Saitama Triennale 2020 Open Call Program "Future Eyes My Father Was Seeing-A Photograph and Painting Exhibition Close to Urawa-" will be held.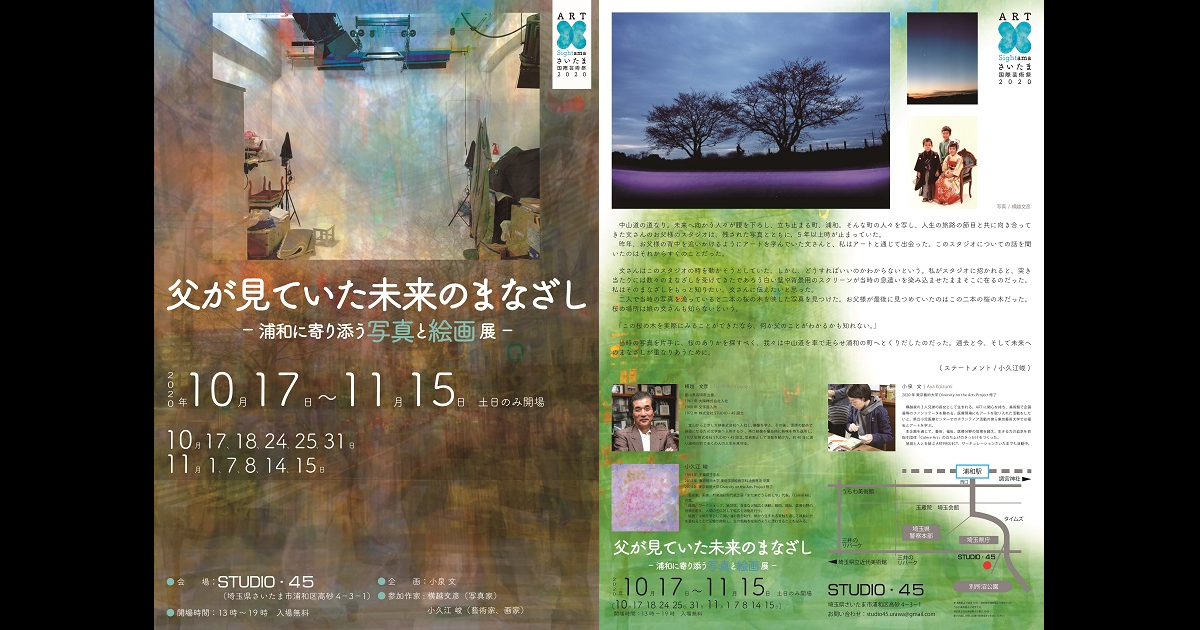 Date and Time
October 17, 2020 (Sat) -November 15, 2020 (Sun) * Open only on Saturdays and Sundays
13:00 to 19:00
Venue
STUDIO・45
Others
free entrance
Please come directly to the venue.
Please see the leaflet below for details.