Release date:Oct. 13, 2020
Saitama Triennale 2020 collaboration project "modern OMIYA" will be held
NEWS:Splash Sight
As Saitama Triennale 2020 collaboration project, we will hold "modern OMIYA", which conveys the old Omiya to the present and future, set in the Omiya Ward Office. This program will be carried out in collaboration with the modern OMIYA Project Team, the Saitama Triennale Executive Committee, the Urban Design Center Omiya (UDCO), and Saitama City.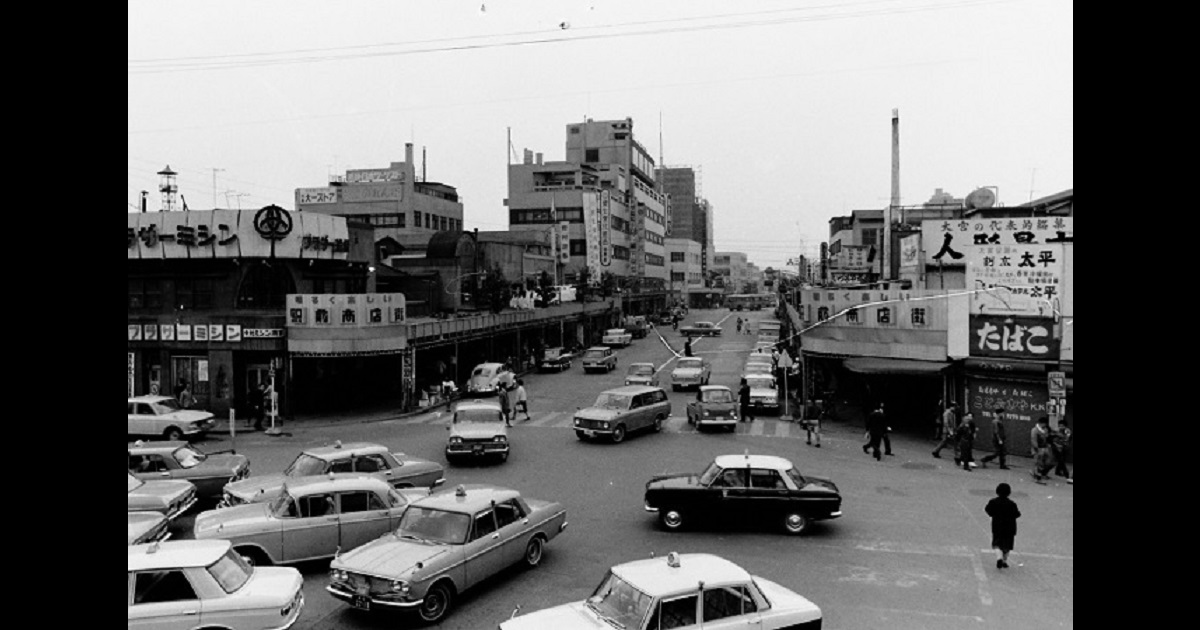 Photo: State of the east exit of Omiya Station in the 1960s
Panel exhibition "Discovery Gallery"
Many photographs of the streets of Omiya in the Showa era will be posted on the huge map that will newly appear in Hikawa no Mori Hiroba. On the map, each visitor can write their own message, such as nostalgic memories of the time and ale to Omiya in the future. We will share the discoveries and awareness of the people who see the exhibition, and reaffirm the lifestyle, landscape, and culture that have been lost from Omiya in the 1960s.
Period: October 17th (Sat) -November 15th (Sun)) * The exhibition will be temporarily suspended on October 18th.
Place: Omiya Ward Office 1st floor Hikawa no Mori Hiroba
Reservation: Not required
Fee: Free
Talk session "modern / Retro in Omiya-Two Conflicting Meanings-"
We will have a lecture by people who have been active in Omiya for many years and discuss "modern OMIYA". This program will also be available on YouTube after the lecture on the day.
Sunday: November 7th (Sat) 15: 00-17: 00
Place: 201 meeting room on the 2nd floor of Omiya Ward Office
Reservation: Required (first-come-first-served basis, capacity 40 people)
Fee: Free
About reservation
Admission reservations will be accepted on a first-come, first-served basis (capacity 40 people) from 15:00 on October 23 (Friday). In addition, you can enter without reservation only if there are vacant seats on the day.
You can see the recorded video of the talk session from the following.
Access
Omiya Ward Office (Location: 1-124-1 Kishiki-cho, Omiya-ku, Saitama-shi)
For details of this project, please see the following press release materials.