Release date:Oct. 27, 2020
A special one-night-only concert at the Art Festival venue: "What the Darkness Plays - Nighttime Fantasies Invited by Radio Gymnastics" presented by an outstanding member of the Japan Philharmonic.
NEWS:Main Sight
At the Saitama Triennale 2020 main site (the former Omiya Ward Office venue), we will present a concert combining classical music, gymnastics, and narration by actors in the form of "What the Darkness Plays - Illusion of the Night Led by Radio Gymnastics".
It is an experimental and challenging experiment that combines a classical performance by members of the Japan Philharmonic Orchestra (string quartet) with narration by Yojiro Iwaya, an actor, to awaken the senses that lie deep within human beings and awaken the imagination that has never been explored before. We hope you will experience this special one-night-only concert held at the art festival venue after the museum closes.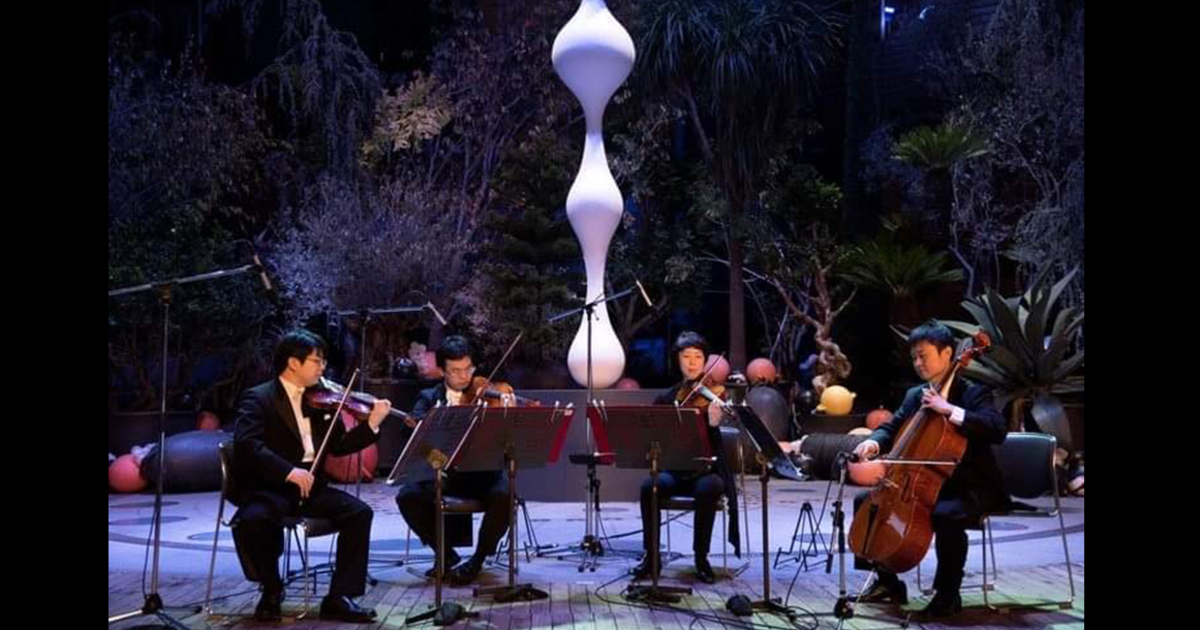 《Classical Radio Gymnastics》 (2016) © NPO Invisible /Photo: Hajime Kato
Details
Date and time: Saturday, November 7, 2020, 8:00-9:00 p.m. (doors open 7:30 p.m.)
Venue: Saitama International Art Festival 2020 Main Site (former Omiya Ward Office)
    3-1, Daimoncho, Omiya-ku, Saitama City
How to participate: Free of charge and by reservation Only 30 people (first-come, first-served)
Applications will be closed when capacity is reached. Please note that we will not accept applications until we have reached capacity.
Reservation acceptance has ended due to full capacity. There is no waiting for cancellation and no reception on the day. So thank you for your understanding.
It is strictly prohibited to use video, camera and mobile phones during the performances.
It will be filmed during the performance and will be posted on the website at a later date. There is a possibility that the audience may be filmed during the performance. Please note that the audience may be filmed during the performance.
Please wear a mask and temperature test when you come to the show, and keep a safe distance from the audience.
Pre-school children are not allowed to enter.