Release date:Oct. 29, 2020
"CIRCULATION SAITAMA"results presentation will be held.
NEWS:Annex Sight
Until "CIRCULATION SAITAMA", from September 2019, citizen participants focused on the issues and characteristics unique to Saitama City in the three fields of "mobility," "public space," and "social inclusion," and resolved or developed them. , We have envisioned a project (local project) that creates new value in the region. Citizens from various backbones gathered, engaged in discussions and fieldwork, and created many attractive and challenging local projects. Please take a look at the whole project at the results presentation.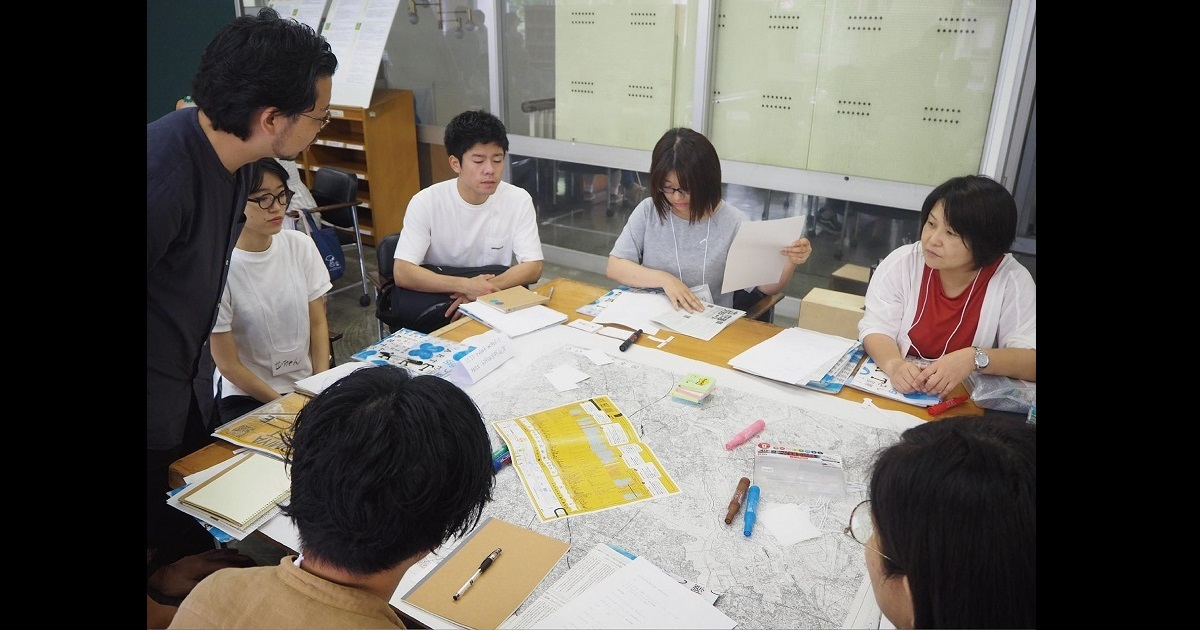 Group work (photographed on September 14, 2019)
Details
[Date and time] November 8th (Sun) 15: 00-17: 00
[Venue] Annex Site (former Omiya Library) 3F
[Capacity] 25 people * The presentation will be distributed online. Please see from Official YouTube channel (https://www.youtube.com/channel/UC8Uf0n8-qNJdUvM9BAA3y_w/).
○ About reservation method (reception until November 6)
Participation in the venue requires advance reservation.
[Presentation team introduction]
○ Mobility team
・ Presentation title: "Nurism" Furusato Experience x Share Cycling
Considering an unprecedented way to utilize mobility, such as traveling horizontally (east and west) in Saitama city by making full use of new transportation systems and bicycles, as well as the railway network that connects central Tokyo and the vertical (north and south) .
○ Public space team (2 teams)
・ Team 1 announcement title: "Learned-scape Sightama" Citizens open public spaces to their masters
・ Team 2 announcement title: "Tatsunoko Shopping Street @ Urawa Misono" A shopping street appears on the platform of the station
While redevelopment is progressing around terminal stations such as Urawa Station and Omiya Station, Saitama City has a peaceful rural landscape a short distance away. Structure / non-structure = We will consider a business plan that updates the way public spaces should be, regardless of the road.
○ Social inclusion team
・ Announcement title: "Saitama de Pirate" Pirate badge that creates a relationship without exclusion
With welfare as the keyword, we aim to propose "software" such as unique projects that take advantage of Saitama's regional characteristics and workshops that encourage interaction between the elderly and children.
For the implementation of CIRCULATION SAITAMA
Saitama City has a lot of residents because it has good access to the city center due to the railway network such as JR Keihin Tohoku Line and JR Saikyo Line, but the vertical line between Tokyo and Saitama tends to be emphasized, so it may be attractive to Saitama. And potential are overlooked, and there is not much awareness of lateral movement in Saitama city.
However, I think it would be nice to have a perspective of enjoying traveling around Saitama City, which has many leisure facilities, parks, and restaurants, by making full use of buses and bicycles.
I think that every region has a small "regional character" that is difficult to cover on TV and newspapers. However, it is obscured by a uniform perspective of mass media or Tokyo. And it is the people who live in the area who tend to internalize that perspective. That is why I think it is important now to create businesses, media, and projects that convey the diverse appeal of Saitama from the perspective of the people who live in Saitama.
Participants in this workshop vary from those who usually work outside Saitama City to students. Participants of each team gathered many times between their usual work and school, fighting, crying with regret, and mourning the appearance of unexpected collaborators, various dramas. Has become a character in.
In this way, people who belong to "different communities" that we usually do not meet have been working as a team. In the big stage of Saitama International Marathon 2020, the efforts of each citizen who is not an artist will shape the future Saitama by thinking about Saitama 10 or 20 years from now, regardless of immediate interests. must. We would be grateful if you could join us in our efforts.
KAGEYAMA Yuki(Project director)