Release date:Oct. 17, 2020
The guide map is complete!
NEWS:Information
We have created a guide map for the on-site exhibition.
It will be available at the Main Site and Annex Site.
The guide map also includes recommended floor paths for visitors to enjoy the world of the work, so please take the map in hand and enjoy the work!
Please click on the link below to view the data.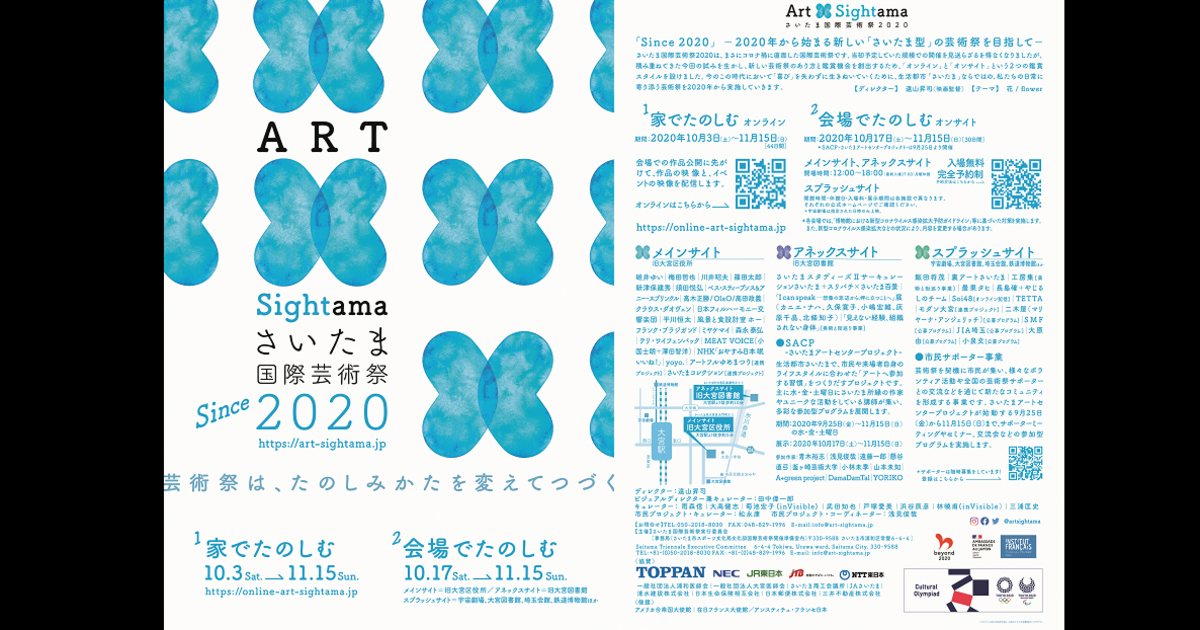 flyer data (JPG format)
For the data of the flyer, please refer to the following