Sightama Art Center Project
Aug. 23, 2019 - Nov. 15, 2020
Annex Sight 〈Former Omiya Library〉
Annex Sight:Others
"Sightama Art Center Project" is the project which produces the "custom a citizen and a visitor added to their lifestyle that I participate in art in living city Saitama.
With the slogan "Daily praise: Participate in, communicate and feel in Saitama art", we will continue to hold an art program divided into 4 terms from August 2019.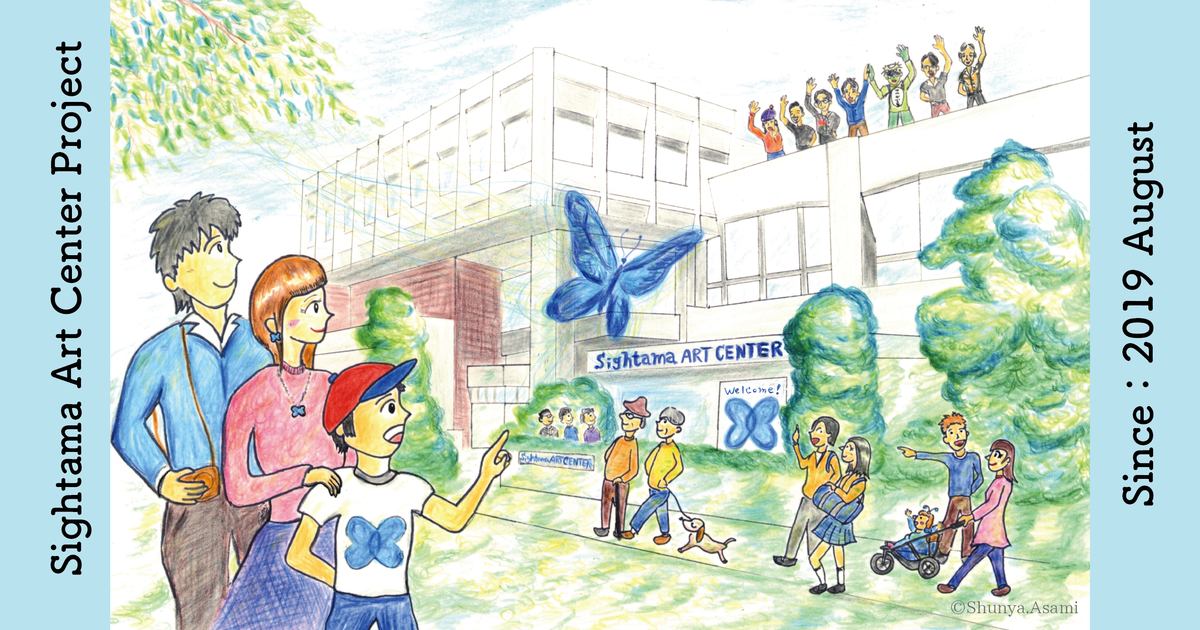 The terms are "skill improvement period (August-October 2019)", "output period (November 2019-February 2020)", "home reconsideration period (February-October 2020)" Period (October-November 2020)". By continuing to participate in each program, it is designed to gradually enhance the skill of enjoying art.
The aim is to create a place for cultural and artistic activities by the citizens, through the process of cultivating the habit of getting acquainted with art on a daily basis, utilizing the skills cultivated, and transmitting the activities, which will continue even after the end of the festival.

The program is held mainly on Wednesdays, Fridays, and Saturdays, and will collaborate with artists from Saitama to create an art center in Saitama.
Please feel free to join the program.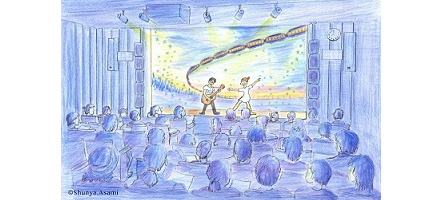 Breathe deeply on Wednesday
The movie, the song, the dance and the dramatic program performed at a small theater at night on Wednesday are developed in the center.
If singing at a little theater at the end of work on Wednesday in the middle of the week, it's to appreciate a dance and touch art, and the program which "produces time to relax a heart and build and look back upon oneself so that I may breathe deeply" is held.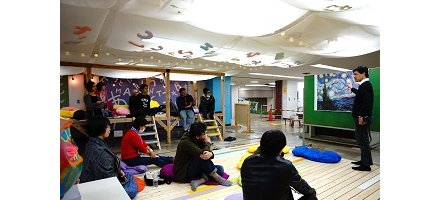 Art school on Friday
A program in the learning center where wide knowledge of fine arts and expression are learned at night on Friday is developed.
It's also slightly good at night on Friday one glass, but the lecture from which how to enjoy oneself fine arts is learned is received and the program which spends big-hearted time is held.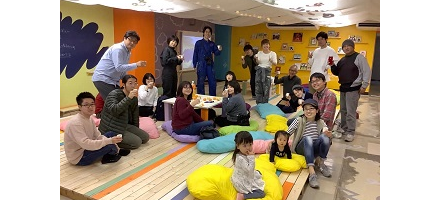 Art challenge on Saturday
It develops centering on the workshop which can be enjoyed by a parent and child by an invitation artist and the author who plays an active part locally.
The excited art workshop and the lecture which can be enjoyed by a parent and child in the afternoon of Saturday are held.
Program
Click on the syllabus cover below to learn more about the program.
4th term "Osusowake period" October / November 2020
Third term "Rethinking at home", March - October 2020
2nd term "output period", January - February 2020 / December - November 2019
1st term "skill up period", August - October 2019
The date and time
August 23, 2019 (Saturday) - Held on Wednesday, Friday, Saturday during November 15, 2020 (Sunday)

Wednesday 19:30 - 21:00
Friday 19:30 - 21:00
Saturday 16:30 - 18:30
* Held every other week from October 2019 to February 2020.
* Time may vary depending on the event. See the syllabus for details.
Place
Former Omiya library
2-1-1, Takahanacho, Omiya-ku, Saitama-shi, Saitama
※ "Oomiya station" on foot than getting off and an east entrance, about 11 minutes
Fee
Principle, free
There is a program which the part and a cost burden are needed. Please see a syllabus for details.