Release date:Jul. 17, 2020
Agave, a succulent that only blooms once in its decades of life, has bloomed!
NEWS:Information
Agave , the work of Akio Kawai, the artist who has been invited to the Saitama Triennale 2020, is in bloom. We are pleased to announce that we have done so.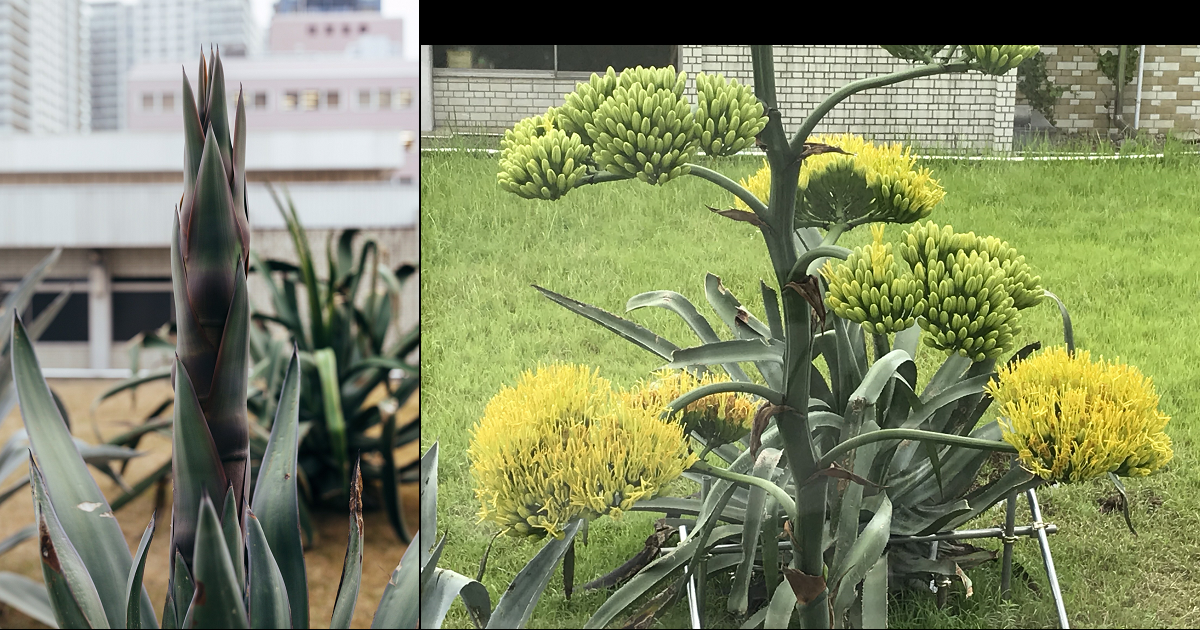 Akio Kawai, who began creating paintings with plants as his subject in the 1970s, is an artist who pursues botanical (random) expression.
An installation of Azabu's drawings and six agave plants from Kawai's own collection will be shown at the rooftop garden of the former Omiya Ward Office for the Saitama Triennale 2020, which is already on display for the initial opening and awaiting public viewing.
One of the agave plants on display in this exhibition finally started to grow flower buds and bloom around March this year.
Agave grows wild in the desert and only blooms once at the end of its limited life of several decades, leaving the seeds behind. It is a dying plant. The one plant that bloomed this time was a work of six agave plants, Plant Circle-VI: The End on Grass It is part of the "-
We are streaming real-time on the "Agave Channel" on YouTube, so it's a valuable flowering. Please enjoy the appearance of the "I". The flowering season is limited and may end in late July, so be sure to come early! Please see.
【(Image left) Photo by Ryuichi Maruo
Click here for our YouTube channel.
*"Agave Channel" will end distribution on Tuesday, August 11, 2020.