Mark Teh "A Notional History (tentative title, work-in-progress)" , 2019, TPAM -Performing Arts Meeting in Yokohama / Photo: Hideto Maezawa
* This performance has been canceled due to the spread of COVID-19.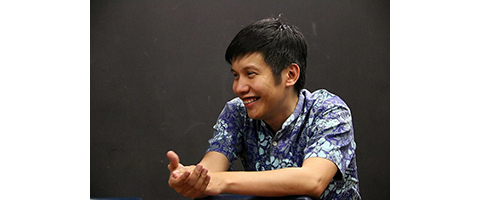 Mark TEH is a director and researcher based in Kuala Lumpur, Malaysia. Through various projects, he has dealt with themes such as history, memory and cities. While working with performance as his core medium, his practice also encompasses other forms of creative output and expression including exhibitions, art interventions, writing, curation, and educational activities. He completed a Master's degree in Art and Politics at Goldsmiths College, University of London. He is a member of the collective "Five Arts Center" consisting of artists, activists and producers based in Malaysia.
http://www.fiveartscentre.org
PROJECT Page