Release date:Feb. 4, 2020
Performance ticket information for Performing Arts
NEWS:Information
Tickets for performing arts will be released on February 11th at 10am.
Please pay attention to the special works created in the Saitama area, that can only be found here.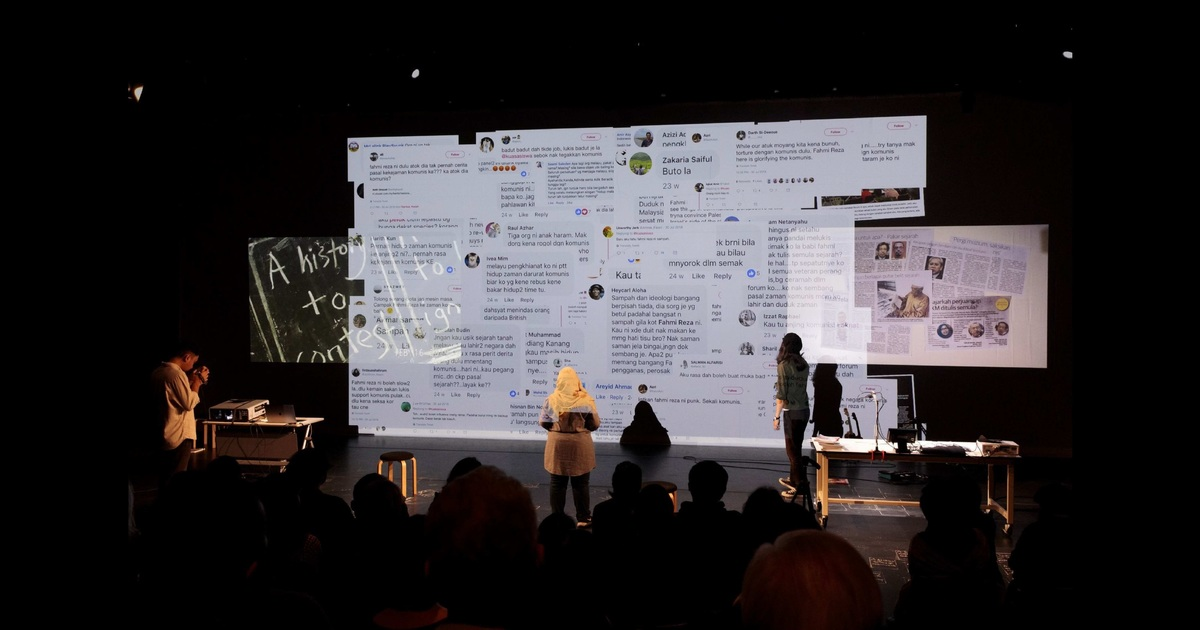 Mark Teh "A Notional History (tentative title, work-in-progress)" , 2019, TPAM -Performing Arts Meeting in Yokohama
Photo: Hideto Maezawa
Release date
February 11, 2020 (Tuesday / Holiday) 10:00
Fee (including tax)
Each performance
General ¥ 2,500
Under 18 (Limited quantity) ¥1,000
*Tickets under the age of 18 can be sold only at Saitama Arts Theater.
*If you purchase tickets under 18 years old, please bring something that can prove your age on the day of the performance.
*Ticketing and system fees will be charged separately.
The ticket agency, sales site
Due to the postponement of the performance, ticket sales are currently suspended.
■ Saitama Arts Theater
 Ticket Center (https://www.ticket.ne.jp/saf/)
 TEL:0570-064-939 (Excluding closed days 10:00~19:00)
■ Ticket Pia (https://t.pia.jp/)
 TEL:0570-02-9999 (24 hour reception, Enter P code)
〈P code〉
 500-399 (Mark TEH, "A Notional History")
 500-400 (Saitama Gold Theater × SUGAWARA Naoki, "Yomichi Ni Hi wa Kurenai" (Night Never Gets Darker) Omiya Version)
 500-401 (OiBokkeShi, Home theater, "Ahozora")
 500-402 (FAIFAI, "Ginga Tetsudo no Yoru (Night on the Galactic railroad)"